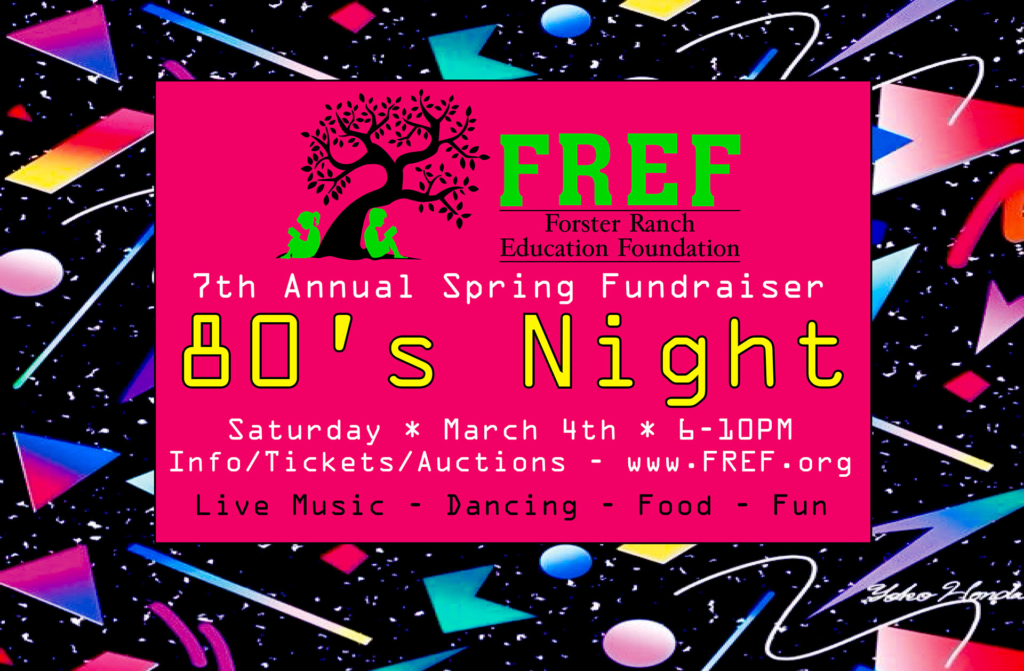 Many thanks to all the families who have support FREF's efforts to fundraise for our schools. We are looking forward to our 80's Night this Saturday! We are grateful to be able to offer you a fantastic night full of entertainment, food, drinks, and fun! We regret to inform you that wine cannot be served, and it is beyond our control. However, Left Coast Brewing Co. is ramping things up with a professional mixologist who will create amazing shandies for all our guests; what an unexpected treat!  Thank you again for your continued enthusiasm to support our schools, and we'll see you Saturday night!
Purchase Now!
Who –
FREF
What – 80's Night Fundraiser
When – Saturday, March 4th from 6:00 pm-10:00 pm
Where – Left Coast Brewing Co.: 1245 Puerta Del Sol, San Clemente, CA 92673
Details – featuring live entertainment from Flock of 80s, unlimited beer and shandies, dinner provided by TK Burgers
Price –  $100 per person
The ticket IS the fundraiser. Now it's all just FUN! With 80% of the ticket sale going directly back to FREF to help support our schools, feel confident knowing that the cost of the ticket will go far beyond our evening event. If you wish to help us fundraise further, please visit our Auction page to see what's up for bidding!